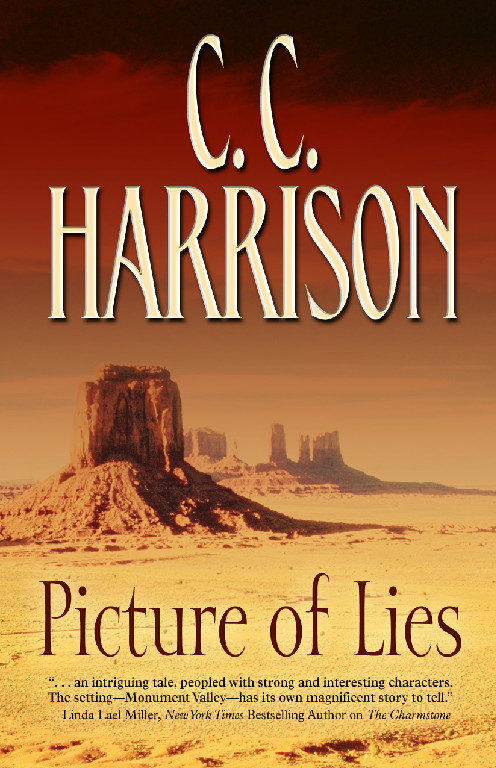 Keegan Thomas is emotionally unavailable. She finds this out when she discovers her boyfriend has been cheating on her. His excuse was, she's emotionally unavailable. But she has a very good reason for being this way; after the kidnapping of her 4 year old daughter, Daisy, over 2 years ago, she hasn't been able to move on. Keegan is an investigative journalist, working for a magazine that tells the stories of the families and parents of kidnapped children. Her work consumes her.
After her breakup with Jeffrey, she realizes she needs some time off... a change of pace. She decides to travel to Monument Valley on a Navajo reservation and seek out the people in an old photo that was handed down to her. The only person she recognizes in the photo is her late grandfather, who was a doctor sent to open a clinic for the Navajo's in the fifties. The picture is captivating and Keegan is curious to see what the story behind the picture really is.
As she begins to ask questions around the reservation, she notices that people are acting strangely. She soon realizes that there's a bigger picture here... one that the Navajo's have kept secret for decades. As she unravels the mystery, she finds that more is at stake here... even her very life!
This story is great. It is absolutely captivating, exciting, nail-biting and thrilling. On more than one occasion, I gasped while reading. Harrison paints a beautiful picture, adding detail and descriptions that place you smack dab in the desert. Her use of imagery is not only beautiful, but also suspenseful because she uses it as a tool for prolonging your feeling of tension and anxiety. It's great! The story is intricate, layered, romantic and shocking.
What I loved about this story was that the suspence takes you to the last page and things do not tie up so clean and tidy. It's much more real than that.
A great read!
5 stars