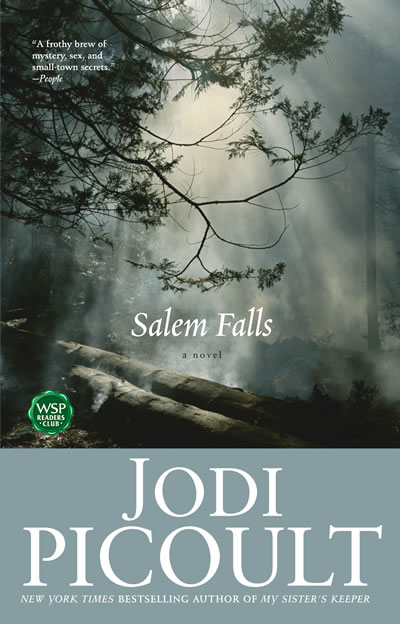 Salem Falls stuck to the typical Jodi Picoult writing style- part romance, part legal court drama, and part controversial topic - all wrapped up in a very real-life and intriguing story. Picoult typically deals with modern issues that are very real to all of us, and Salem Falls stuck to that same path.
In Salem Falls, a high school teacher is accused and convicted of sexual assault on one of his students even though he claims that he never did it. When he gets out of prison eight months later, he moves to Salem Fallls where he hopes to start over. He is given a chance by a diner waitress with whom he connects instantly. By law, he has to report himself to the local police station, and he does so. Word quickly gets around town about why he came to Salem Falls, and he becomes the object of harassement, grafiti, and violence. Four of the local high school girls have recently picked up practicing Pagan worship including the witch spells, seances, and celebrations. One night after drinking at a bar, the high school teacher ends up drunk in the woods and runs into the four girls having one of their celebrations. One thing leads to another, and one of the girls goes to the police and reports that she's been raped by the high school teacher, and the rest of the book is about the trial.
Like any other Picoult book, I couldn't put this book down. She develops her characters extremely well, and I felt myself sympathizing immensely with this high school teacher who'd been accused of rape and was being judged for something that he had only allegedly done. It made me think about what side I would take if I was a girl living in that town, if I was the mother of a teenage girl at that high school. I think that's why Picoult's book always intrigue me; they put me in a tough position and make me look at things from very tough perspectives.